With Mappr you can finally get your data talking
Create easily
the most beautiful
interactive maps in 3D
Find out more
Mappr is the first interactive mapping solution for communication.
Create as many interactive maps as you have use for
Customize the map and interface to suit your projects and your brand.
Make use of our library of base maps, templates and icons to create your layout, filters, style, datasheets and media galleries.
I'll give it a go!
Create your mapping application
for real estate, territorial marketing, retail, industry, construction, tourism, Crowdsourcing, transport & tourism, human resources management, associations and smart cities.
Our use cases
The world is all yours, on Mappr
Mappr has been designed for all project sizes
A responsive and multilingual interface.
The entire world available in 2D/3D mapping.
Finally take advantage of "Big" and "Open" data, on a global scale.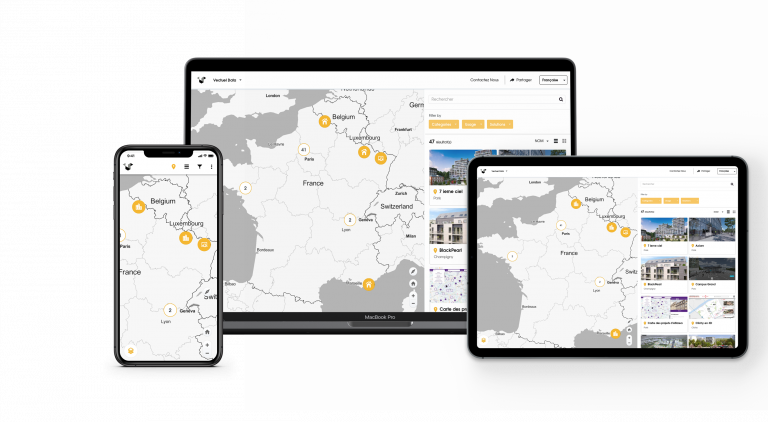 Sign up
to our newsletter!